10 hours ago | The Onion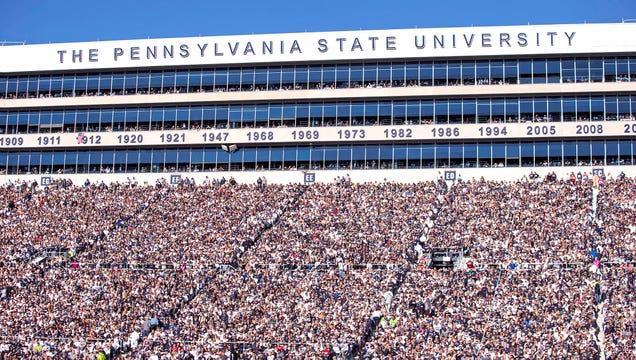 INDIANAPOLIS?Saying the decision would become effective immediately, The NCAA announced Saturday that it was suspending the Penn State football team another three years after remembering everything they did. ?Holy shit, you know what, you guys are definitely getting suspended again for all that shit,? said NCAA?Read more...

10 hours ago | The Onion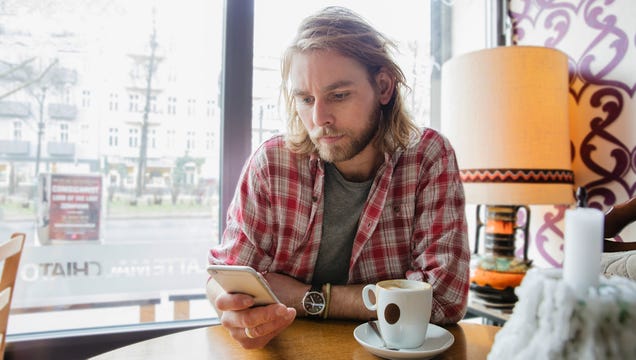 MIAMI?Emphasizing that he didn?t want to be out of the loop for even a second, local 26-year-old Jason Dawles told reporters Friday that he wishes Live Nation would email him whenever any band was playing anywhere. ?If a band is headed to my neighborhood for a show next weekend, or if they?re playing 500 miles away?Read more...

10 hours ago | The Spoof
Los Angeles, CA/strong] Network officials announced that the popular cartoon character of 40 years ago, Fat Albert, will be returning to the small screen.

In his previous incarnations, Fat Albert was mainly just an obese, untidy, ill-mannered bu...

23 Oct 01:00:01 | College Humor

23 Oct 01:00:01 | The Spoof
Washington, D. C. Seven months after then President Barack Obama commuted the sentence of WikiLeaks informant Chelsea Manning, documents have surfaced indicating Obama planned to posthumously pardon two infamous American military officers from anothe...

22 Oct 01:00:01 | College Humor

Linus
Just think, Sally, when the Great Pumpkin rises out of the pumpkin patch, we'll be there to see him!

Sally
Uh. Hey, Linus? Since when were you in a pagan cult?

Linus
Pagan cult? No - I just worship a nature-associated deity in an extremely small religion I came up with that others view as sinister and strange.

Sally
Weren't you, like, HYPER Christian? You were the one literally reciting Bible verses last Christmas. I don't think Christianity would mix too well with your pagan cult and worship of false of idols.

Linus
Listen, all I'm saying is that there's an all-powerful pumpkin god who only I know about who will come and cleanse humanity from sin and filth while rewarding the righteous.

Sally
Oh boy, I never really asked this but - what do you actually believe the Great Pumpkin will do once he arrives?

Linus
He will bring torrents of blood and fire that will wash the scum from the Earth. And those who were clean - the true believers like you and I - will be spared from the Great Pumpkin's terrible wrath. The rest of the sinful masses will suffer and writhe as the Great Pumpkin flays the world bare. From the ashes will arise a new world, a better world. The Great Pumpkin will take us to paradise, where we will live eternally in pleasure.

Sally
How has NO ONE realized you were running a one-person cult?

Linus
Two person cult, Sally. After all, you did come here.

Sally
Oh jeez.

Linus
...do you want any Kool-Aid, Sally?

Sally
Thaaaat's okay. I think I'm gonna head out, maybe I can still get some trick-or-treating in.

Linus
Why don't you believe in the Great Pumpkin, Sally?

Sally
Well, it's just an obviously insane cult. You think some magical omnipotent being is just gonna roll in during a holiday and bestow gifts on the good and punish the wicked? That's messed up.

Linus
FYI, that's literally the same thing as Santa Claus.

[Pause]
Sally
...shit. Got me there.

Linus
We have no parents and I'm 90% bald at age 8. You have a dog who keeps having World War I flashbacks and a brother who is 99% bald and suffers from serious depression. Our only therapy option is my selfish, greedy, cruel sister. Child Services has failed us so badly that there's literally a kid covered in filth 24/7 and no one has done anything to help him. Pagan death cults are honestly a pretty decent option for kids in our situation.

Sally
You said it. Pass me some of that Kool-Aid.

22 Oct 01:00:01 | College Humor
HOT DATE is coming to Pop TV November 8 as an original sketch-comedy series starring Emily Axford and Brian Murphy. The duo plays multiple characters in each episode, airing Wednesdays at 8/7c--only on Pop. Find your channel at poptv.com.

21 Oct 01:00:01 | The Spoof
Cowering behind the Texas hurricane Trump.com™ has committed yet another impeachable act and pardoned Americas 129 of the US worst serial killers.

They are to be employed as Trump.com™ personal protection group and also assist sheriff...