20 hours ago | Universe Today
Members of Project Lyra recently published a study advocating a mission to `Oumuamua, the first interstellar asteroid discovered to date.
The post Project Lyra, a Mission to Chase Down that Interstellar Asteroid appeared first on Universe Today.

20 hours ago | Universe Today
Hosts: Fraser Cain (universetoday.com / @fcain) Dr. Paul M. Sutter (pmsutter.com / @PaulMattSutter) Dr. Kimberly Cartier (KimberlyCartier.org / @AstroKimCartier ) Dr. Morgan Rehnberg (MorganRehnberg.com / @MorganRehnberg ChartYourWorld.org) Special Guests: This week, we are SUPER excited to welcome author Andy Weir (The Martian), back to the show to chat with us about his new book, Artemis. […]
The post Weekly Space Hangout – Nov. 22, 2017: Andy Weir and ARTEMIS appeared first on Universe Today.

20 hours ago | Financial Times
Negotiators pencil in week of December 4 as May?s moves on Brussels bill spur momentum

20 hours ago | Financial Times
Government officials give credit to Duterte?s 10-point economic plan

20 hours ago | Pop Sugar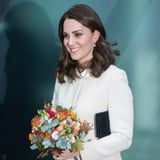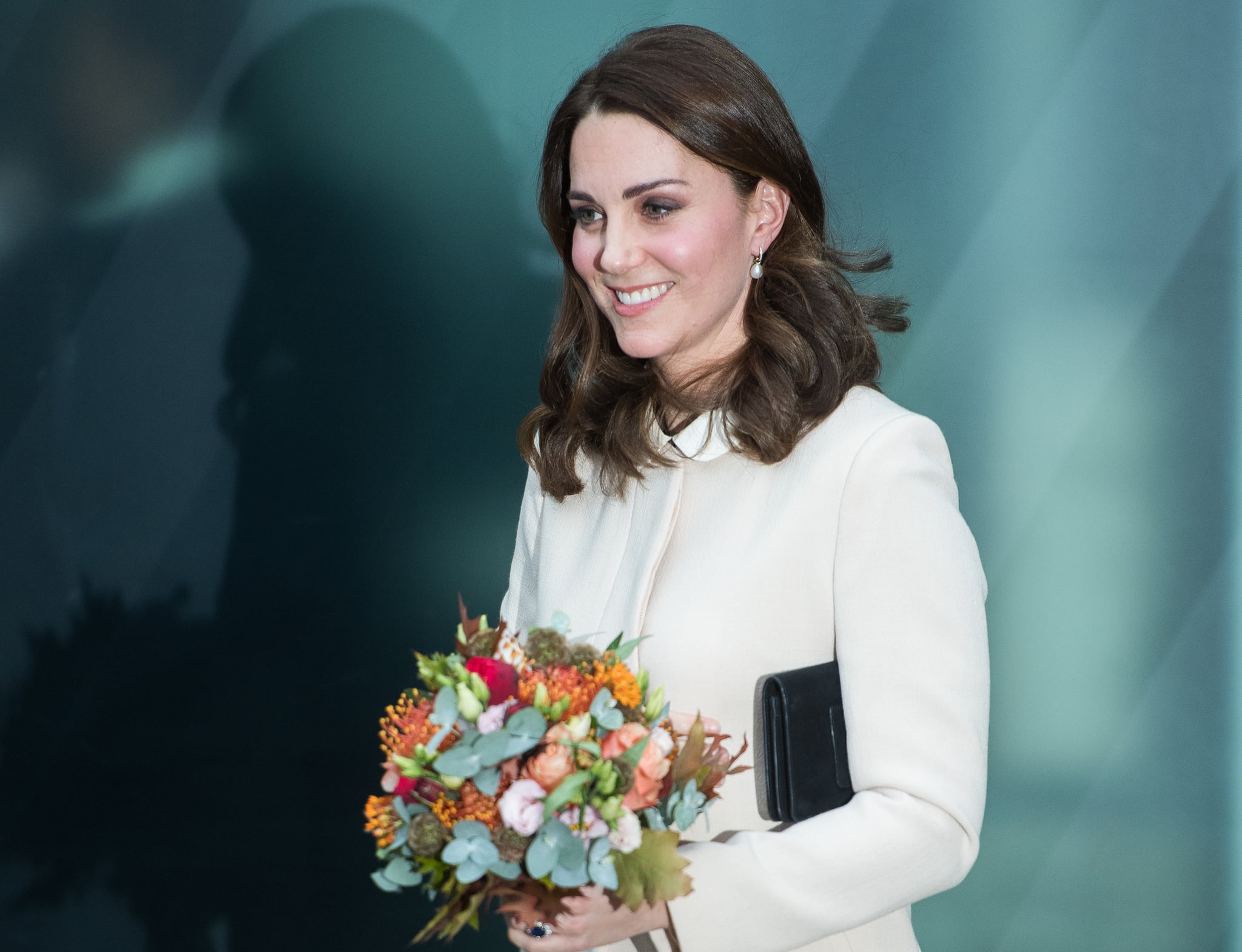 Kate Middleton and husband Prince William are expecting baby number three this Spring, but will they be having a fourth as well? According to rumors, the duchess could be having twins this time around, and here's what we know about the chatter.
While the news has in no way been confirmed by anyone at this point, tabloids are reporting that the duke and duchess are expecting twins, not just one bundle of joy. That would mean that Prince George (who is 4 years old) and Princess Charlotte (who is 2 years old) could be big brother and big sister two times over, but again, it's just hearsay.
Life & Style, however, has gone as far as reporting that Kate is expecting twin girls: "Kate and William are in the process of designing the nurseries now," a palace source told Life & Style in early November, also reporting that the rumored twins are identical girls. "The twins will sleep in separate bedrooms but will share a playroom with George and Charlotte. Kate feels that it's important for her eldest two to bond with the newborns."
Related
15 Times Kate Middleton Was Totally Just a Regular Mom

Although we do know - through an official Twitter announcement - that the next royal baby is due in April 2018, rumors of two babies being added to the royal family are just that: rumors. If you read a little more into the official announcement, the Kensington Palace makes sure to say "a baby" is coming, shutting down the rumors of twins . . . sort of.
The duke and duchess are not strangers to these kinds of rumors when it comes to their pregnancy news. In fact, with both of the couple's two other children, there were rumors flying around that the two were going to be twins. As we all know, that didn't happen, so as of now, all we can confirm is that Kate and William will be parents once again to at least one baby.
PS - the last time the royal family had twins in the line of succession was back in the 1400s, according to Marie Claire UK, so it is probably not going to happen, but double the royals would be pretty amazing.

20 hours ago | Pop Sugar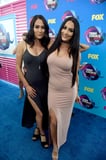 This year might just be Nikki and Brie Bella's biggest year yet! Not only did they launch their very own clothing line and wine, but Nikki stepped out of the wrestling ring and onto the ballroom floor for Dancing With the Stars season 25. In addition to their career accomplishments, Nikki and Brie also hit two very special milestones in their personal lives; Nikki got engaged to John Cena and Brie welcomed her first child with husband Daniel Bryan. We're excited to see how they top all of that next year!
Related
If You Thought Nikki Bella Looked Good in the Ring, Just Wait Till You See Her in a Bikini

20 hours ago | Access Hollywood
Picture perfect! Tom Felton's mom
knows that Hogwarts will always be close to home.



20 hours ago | College Humor
10. Thong


In general, men have less use of thongs - they traditionally don't wear pants that run quite as tight, nor concern themselves as frequently with visible pantyline. But still, men's thongs ARE a thing, and they are just as uncomfortable for men as they are for women - if not worse. They ride up your butt in a way that no one really enjoys, they are the MOST unforgiving type of underwear for those of us with less than perfect figures, and they can cause a number of health issues, like infections and skin tags. Yuck.


9. Swimsuit


Swimsuits are mostly for swimming, but can double as underwear in dire circumstances - like when you forgot to do laundry AND are too lazy to actually do laundry. But it's never a pleasant experience - you feel like a fraud, you're not comfortable, and you (rightfully) feel more ashamed of yourself than usual.


8. Jock strap


I respect jock straps - they're not particularly comfortable, but they do the exact job they were made for: protecting my balls. They do a shit job at every other aspect of being underwear, but my balls are generally completely safe. Thanks for being the men's equivalent of sports bras, jock straps.


7. No undies


Sure, you thought there might be some feeling of freedom in going commando, but you forgot about one key element - now your dick is rubbin' up against your jeans all day, and that is NOT a pleasant experience. No nice soft cottony fabric - denim. Not only that, but the thin layer that protected your pants from the possibility of a shart is gone - not that you're PLANNING on sharting today, but it's always a possibility (depending on what you've eaten lately). Your dick's feeling bad, you've put yourself in danger of sharting, and you have no one to blame but yourself.


6. Boxers


Boxers accomplish one thing and one thing only: provide a layer of fabric between your junk and your pants. That's it - because they offer no support, they're a bit too loose, and they look like a bonus pair of shorts. Plus, they can cause problems - wearing nice suit pants will make your boxer shorts painfully obvious, and they're doubly-worthless for keeping your junk in check if you're wearing shorts. You are really putting yourself in danger of your junk peeking out by wearing boxers, and that's not a risk you really need to take.


5. Compression shorts


Sure, they might be a little too tight and the fabric isn't the most comfortable, but you can go straight from the gym to bed without having to change - and they'll definitely give you plenty of support. Some would say "way too much support, my junk is getting a little squished," but you'll thank me when you're 80 and your balls aren't hanging down to your knees.


4. Sexy underwear


Depending on the exact variety, sexy men's underwear can range from "briefs with additional areas exposed" to "goofy thong with a fitted sleeve for your dick" - but the important thing is that anyone wearing sexy underwear is guaranteed to not be wearing it for very long. So even if it IS mildly uncomfortable, you're going to be out of it in no time - either because you're getting lucky, or because you've switched back into normal underwear because your elephant-trunk-styled underwear just made your partner giggle instead of inspire a night of passion.


3. Briefs


Yes, they look a little dorky, and they'll a little less aesthetically-forgiving if you've packed on a few pounds, but briefs are classics for a reason - they give your junk plenty of support and are damn efficient in the underwear drawer. They use just the necessary amount of fabric needed to provide a sturdy, wearable pair of underpants.
Reminder that you don't HAVE to do tighty-whiteys. You don't have to look like season 1 Walter White.


2. Longjohns


This might look a little high, but longjohns are truly wonderful underwear - but they require compromise. They're comfy, they're warm, and they feel great...because you're basically wearing an entire outfit already. And, realistically, they're only wearable in cold winter months - unless you live with someone who likes to run the A/C all night long during the summer, in which case the longjohns can make a surprise summer comeback.


1. Boxer Briefs


Boxer briefs do everything right - support for your junk, keeps everything contained, offer plenty of upper-thigh coverage, and don't look as dorky as briefs. They are unquestionably the perfect underwear for dudes. If you're offended by this suggestion, I'm sorry that you have such terrible opinions.